Pharmacy Recruitment Services
We are a national recruiting firm, specializing in the permanent placement of Pharmacy professionals in a wide variety of pharmacy settings, including: hospital, clinical, retail, independent, mail-order, home healthcare, home infusion, long-term care, nuclear, and government services.
<!google030036a5291a1b6b.html>
About Us
Our Pharmacy Staffing Team
At Pharmacy Recruitment Services, we know we are representing you. In order to provide the highest level of customer service to both our pharmacy clients and our pharmacy candidates, we have the most professional recruiters in the business. Our talented team members receive extensive training and have the expertise to help you succeed in your pharmacy recruitment or job search efforts.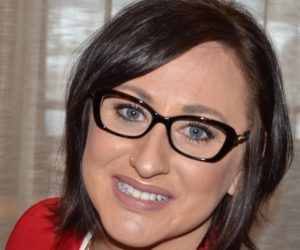 "I am so glad you stopped by to take a look at the services we offer at Pharmacy Recruitment Services. It is our sincere honor to serve the Pharmacy community and build long-term relationships with our clients and candidates. We are dedicated to providing the best service to you, and we appreciate the opportunity to earn your trust and loyalty."
Kristen Ivanov
President
Employers: Helping You Find The Best Qualified Candidates
Our team of experienced recruiters focuses on recruiting the most qualified and credentialed candidates. Do you have a current pharmacy staffing need? Call us at 509-280-9232 or click on Client Resources to learn more about our comprehensive placement service.
Candidates: Helping You Find Top Pharmacy Jobs
Our professional recruiters have extensive pharmacy staffing experience and the expertise to match qualified professionals with rewarding pharmacy jobs. We provide all candidates with career counseling and valuable guidance for getting that right job. Because we specialize in pharmacy jobs, we find the best opportunities in your choice of pharmacy settings.
Why We Are Different
Our goal at Pharmacy Recruitment Services is to add more value for our services than any other recruitment agency in the nation. Whether you are a pharmacy or pharmacist, we will go above and beyond to make sure the transition is as easy as possible. 
"Thank you for the attention to detail and professional insight you provided. You obviously have a God-given talent for recognizing your client's needs. I had only to interview two pharmacists to find the exact fit for my pharmacy. The time you saved me (not to mention the frustration) proved that your fee was money well spent. You did such a great job. I do not expect to need to go through the hiring process again anytime soon; however, if and when I do need another pharmacist you will be my first and only phone call."
– Steve R. (Midland, TX)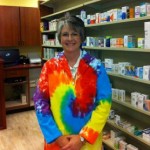 "I'm telling everyone that my new job was sent from Heaven.  I am so glad that I took Kristen's call that faithful day. She took extra special care of me. She helped me with my resume, coached me on interviewing procedures and gave me words of wisdom and encouragement. My soul has been revived, and I have rediscovered my love for the pharmacy practice. Thank you Kristen." – Karen C (West Texas)
"Working with Pharmacy Recruitment Services was a very positive experience and result driven.  I felt like Kristen really tried to understand my business and find the appropriately qualified candidate.  She aggressively pursued finding a Pharmacist that matched our needs and was careful to only send me candidates that she had pre-qualified.  We hired an excellent candidate who was not actively seeking other employment thanks to Kristen.  Kristen's gentle spirit but relentless determination was a great asset to our company and team.  I would strongly recommend PRS and will use PRS in the future without hesitation. Thank you PRS! "    –Steve O. (Lincoln, NE)
"I found Kristen and her team diligent in finding a quality match for our stores.  Her team works hard in understanding our needs and personalities and then searching the market to find the individual that will meet our needs. Pharmacy Recruitment Services does a very good job screening candidates and presents only those individuals that meet our needs. I have stores in several different states in rural areas. I have used Pharmacy Recruitment Services several times now to fill those difficult to fill positions." – Mark M. (St. Louis, MO)
"This job is a good fit for my skill set, and I am very happy here.  I would definitely recommend Kristen to anyone who is looking for a job.  She is very knowledgeable about the pharmacy profession and is highly motivated to make sure the employer and the employee are satisfied." -Jim C. (Hayward, CA)
"Kristen has her clients' best interests in mind when she works with them. When she first contacted me, I was very thankful for her insights and encouragement as she helped me sort out my available options. I would recommend Kristen to anyone who is looking for permanent placement." – Jerry F. (Houston, TX)
"Although I was not looking for a job, Kristen introduced me to a promising career and a "way out" of my previous job. Kristen made the best of a promising situation and got me the job quickly. I am delighted with my job and with Kristen's introduction. Her clear and rapid communication certainly helped. Kristen has shown herself to be both diplomatic and professional, highlighting the benefits of the job and setting realistic salary expectations. I would contact Kristen in the future, either as a candidate or as an employer."
– Chris V. (Los Angeles, CA)
"From the time I was in pharmacy school as an intern and for 14 years, I worked for the same large pharmacy retail chain. So when I considered making a change to a different pharmacy field, to say I was a little nervous about the change, would belittle the fact. I didn't know what to expect when I started to work with Kristen Ivanov, a consultant that was working with the company I was interested in, to find just the right candidate. My experience with Kristen was one that made that change one of the best decisions I have ever made. Throughout the process Kristen was right there any time I needed her to answer questions I had regarding the process I was going through, to help guide and assist me with the multiple interviews and personality testing. With such a positive force like her by my side, I knew I would succeed in being hired for what I consider the best decision I've made to date in my career. I've been in the position almost 6 months now and she still calls to see how I'm doing and I know she genuinely cares. I would highly recommend Kristen to anyone looking to find an ideal candidate for their organization. She is attentive to detail, thorough, organized, diligent, and determined. She also has a wonderful personality and is honest, and easy to talk to."- Laura P. (Jacksonville, FL)
Pharmacist/Pharmacy
Testimonial
I have used Kristen Ivanov's services for the last five years. I used Pharmacy Recruitment Services from the client side when I was the Director of Operations of a Home Infusion Pharmacy. When I was in need of hiring or replacing a pharmacist, Kristen was who I turned to. I had complete confidence that the candidates Kristen would send my way were competent, vetted, and would be a quality addition to my pharmacy team. Her service is efficient and thorough. I knew I was in good hands when using Pharmacy Recruitment Services. While using her services, I was able to add 4 incredible pharmacists to my operations team. I would recommend Kristen's service to any Pharmacy that needs to improve their pharmacy team.
I have also experienced Pharmacy Recruitment Services from the candidate side. The process was just as smooth and rewarding, from this side, as it was when I was on the client side. Kristen keeps her candidates informed and tries to place them in the best environment possible. She guides you through the process and helps prepare you for what to expect. Her guidance during this time really makes you feel comfortable and informed about the process. Kristen placed me in my current role with a tremendous pharmacy team that was a great fit for me.
Pharmacy Recruitment Services cares about their clients and candidates. The service is impeccable. I would recommend Pharmacy Recruitment Services to anyone needing their services. You will not find a better recruiter or client representative in the pharmacy world.
Chase H. (San Francisco, CA)
Meet The Team
Your successful hire is our priority!
Kristen Ivanov
President
---
Office: 713.367.1232
Cell: 509.280.9232
Daniel Ivanov
Vice President
---
Office: 713.367.1232
Cell: 509.953.1935
Contact Us
We are in business to serve you, and we would love to hear from you. If you have a question, suggestion, recommendation or would like to speak to one of our associates about our services, feel free to call us or fill out the form below and we will be in touch with you shortly.